Next Generation Eurolites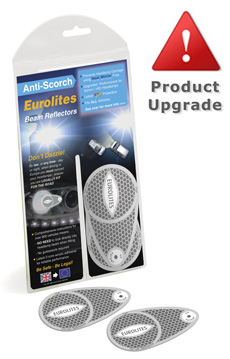 Travel Spot are pleased to announce the release of their latest 'Next Generation' Headlamp Beam Reflectors. Following on from the success of the original, our latest and newly patented product has been specifically designed to deal with the latest curved polycarbonate headlamps and increasingly powerful Xenon HID / projector headlamps. Eurolites will, of course, also continue to be suitable for Halogen and traditional headlamps with 'line patterns in the glass'.
Benefits include:
Anti-Scorch Technology using Heat Mirror foils - ensures the extra heat / light generated by Xenon HID / projector headlamps is reflected back into the headlamp to optimise the beam pattern and prevent scorching to modern polycarbonate headlamps.

Latest 2-core Acrylic Adhesive - for reliable performance even on curved headlamps.

Enhanced UV Protection - affords excellent performance, even for those staying in Europe for longer periods.

Comprehensive Instructions included for over 800 vehicles - We are still the ONLY company to test ALL new vehicles to ensure accurate, safe and legal adaptation of the headlamps

... More info


Quick Fit Videos



Watch


'How To' videos for fitting Eurolites Headlamp Beam Reflectors ... View




New French Breathalyser Law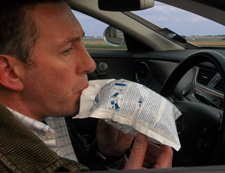 French Government confirms:
From March 2013, all vehicles travelling in France MUST, by law, be carrying
NF Approved Breathalysers.

These will need to be approved for use in France and specifically calibrated to the 0.5% French alcohol limit (UK limit is 0.8%).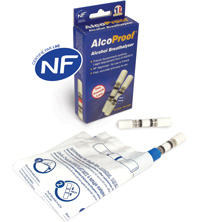 Watch Your Speed!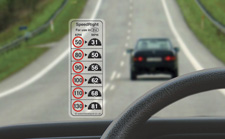 SpeedRight is a simple transparent Speedo Converter that sticks neatly to your windscreen without messy adhesive and helps you to drive at the correct speed in Europe or the UK
...
More info