Welcome to the Travel Spot website, which has been designed to provide independent advice and motoring services for the UK motorist driving to and from the Continent.



Find out about all the essential items of accident, emergency and breakdown equipment that you will need to be Safe & Legal when driving your vehicle in Europe... More info




Motoring into
Europe - Legal Requirements

A5 Information leaflet
... Download




WARNING - Speed Camera Detectors



... More info




France Kit Bag - 2015 Upgrade
As part of our continuous product improvement we are excited to announce the release of our 2015 Kit Bag upgrade. Our France specification European Motoring Kit has been redesigned so it packages more neatly and now includes a compact First Aid Kit – all for the same price! Additionally, it has been fitted with Velcro tabs to keep it securely located within your boot... More info


European Motoring
Safety Survey

A recent Auto Express survey found an amazing 80% of UK motorists are driving abroad illegally... Download

Next Generation Eurolites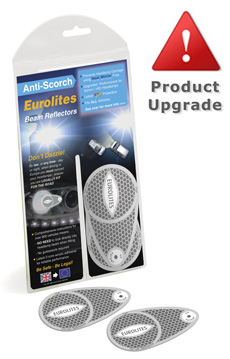 Travel Spot are pleased to announce the release of their latest 'Next Generation' Headlamp Beam Reflectors. Following on from the success of the original, our latest and newly patented product has been specifically designed to deal with the latest curved polycarbonate headlamps and increasingly powerful Xenon HID / projector headlamps. Eurolites will, of course, also continue to be suitable for Halogen and traditional headlamps with 'line patterns in the glass' ... More info




Best on Test

Eurolites come out on top in this in depth test of different types of Beam Reflectors by Motorcaravanning Matters Magazine... Download




Watch Your Speed!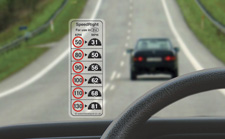 SpeedRight is a simple transparent Speedo Converter that sticks neatly to your windscreen without messy adhesive and helps you to drive at the correct speed in Europe or the UK
... More info

Quick Fit Videos



Watch


'How To' videos for fitting Eurolites Headlamp Beam Reflectors ... View




New German Reflective Vest Law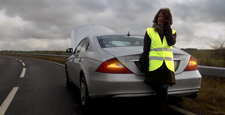 German Government confirms: From July 2014, all vehicles travelling in Germany must, by law, be carrying EN approved vests... Download




French Breathalyser Law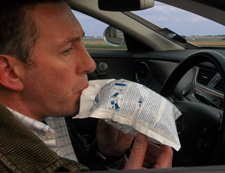 French Government confirms:
From March 2013, all vehicles travelling in France MUST, by law, be carrying
NF Approved Breathalysers.

These will need to be NF approved for use in France and specifically calibrated to the 0.5% French alcohol limit
(UK limit is 0.8%).